Delivered in a four-part series over a calendar year, the Emergency Management Program Development course provides a comprehensive overview of the statutory requirements and professional duties of today's emergency manager.
Be Prepared
Make sure you're prepared for when disaster strikes! Learn more about creating a kit below.
The Iowa Emergency Management Association exists to advance the professional interests of its members and to assist Iowans in preserving life and protecting property in the face of any hazard.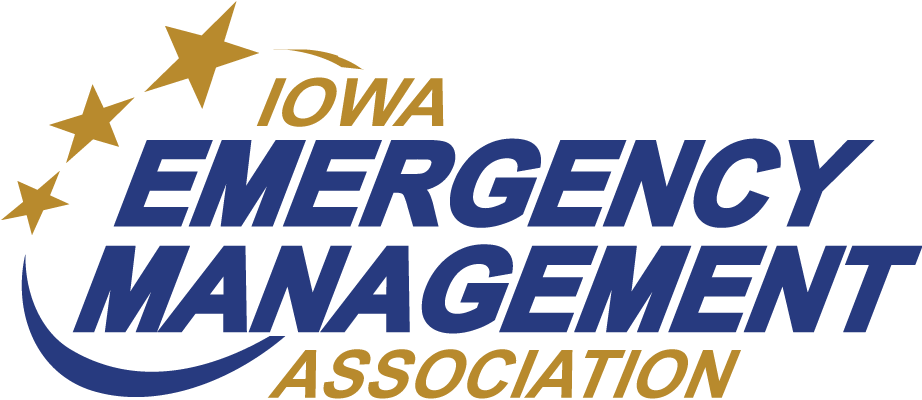 REQUEST FOR PROPOSALS
Region 6 Local Emergency Planning Committee
Region 6 ESF-10 Mapping Project
Federal Fiscal Year '24
The Region 6 Local Emergency Planning Committee (hereafter also referred to as the LEPC) requests proposals from firms or individuals with emergency management and hazardous materials planning and response experience. The LEPC intends to contract with a qualified individual or firm to provide the mapping and GIS services required to update the maps included in its Regional Hazardous Materials Response Plan (ESF-10). An interested party or parties may request consideration for this project by submitting a proposal to the Region 6 LEPC as outlined herein. The Region 6 LEPC has successfully utilized contractors for over ten years to update the regional ESF-10.
The Iowa Emergency Management Association has divided Iowa into six districts. Each district appoints two active members to represent that district on the Executive Committee of the Association – one as the primary representative and the other as the alternate. The district reps are responsible for conducting district meetings and relaying information between the members of their district and the Executive Committee.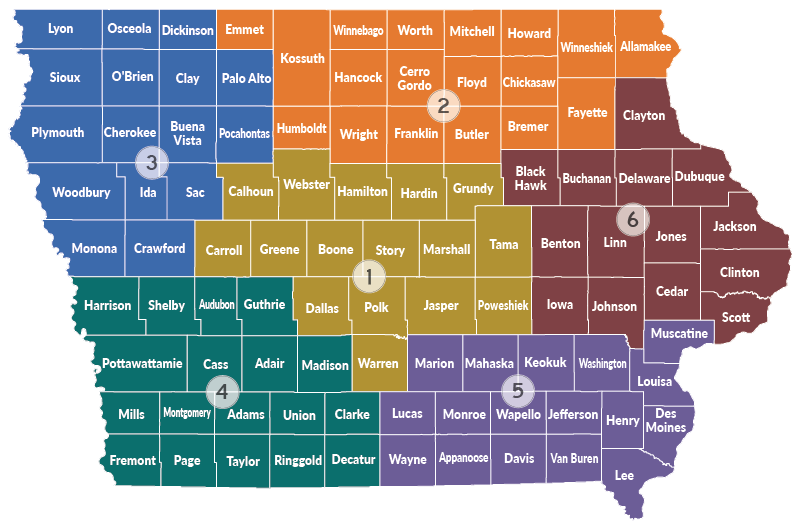 Be Ready When Disaster Strikes